Introducing the 2nd Edition to the Espresso Beatz Family "The Ice Cube Cart"
What is The Ice Cube Cart you ask?
Well you can say it's a Portable Bar….
With the capacity to store 14 Cartons in the 475L Fridge and also doubles up as a Bar Counter Top to service your choice of Drink for the guests.
But you don't have to use the fridge for drinks, you can store cold meats, Salads for BBQs and it's even big enough to store a Full-size Lamb waiting to be roasted. Plus, did I mention it's Portable?
it has a 270-degree light show display of all the colours in the rainbow or solid colours, and it has an epic sound system to top it off. It wouldn't be an Espresso Beatz machine without the Beatz.
Powered by a 240V inlet you can take this anywhere and have your drinks & food cold to party the night away.
Music can be played through USB, Bluetooth Phone Devices, iPods, iPads & MP3 Player and it also comes with an AUX Input.
It will be the centre of attention where all guests will be mingling and dancing the night away.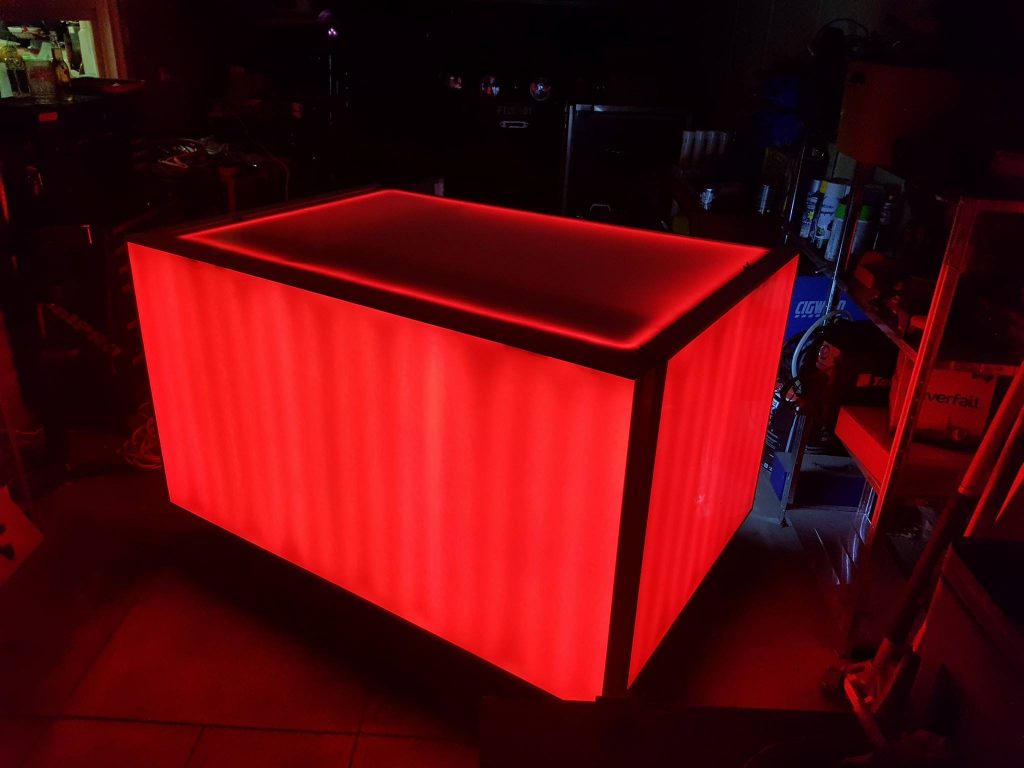 Length: 1625mm
Width: 1190mm
Height: 1200mm